SANHUI
86-371-66311492
professional titanium products manufacturer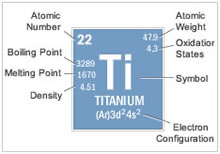 History

1989 Hua Yu Industrial and Trading Corporation Ltd.
1992 Cadtic Zhengzhou Enterprise Corporation Ltd.
1993 We help MEC Singapore to build up the factory for making tungsten products in Bataan,Indonesia.
1996 One of the biggest supplier to Europe for magnesium products.
1997 Zhengzhou Import and Export Company-predecessor of Sanhui was established.
1998 Our company began to export tungsten and molybdenum products.
1999 Our company expanded titanium, tantalum and other refractory metal products' exporting.
2000 All staffs began to enjoy annual routine physical examination and have paid annual vacation.
2001 Our company introduced hydrogen furnace to produce metal powder.
2002 We introduced high temperature sintering furnace, rolling machine and other equipments to produce metal products.
2003 The production capacity got further expand.
2004 Zhengzhou Import and Export Company was reorganized and changed its name to Zhengzhou Sanhui Co., Ltd.
2005 Sanhui passed ISO9001 2000 International Quality Control System Certificate.
2006 Sanhui acquired the title of "Quality of Henan Province".
2007 Sanhui acquired National Quality Service Customer Satisfied Enterprise, National Trustworthy Quality Products.
2008 Sanhui contributed 20,000 yuan to Wenchuan in Wenchuan earthquake.
2009 Our office was moved from Yuanzheng Mansion to Yuhong International Plaza.
2010 Sanhui gained "National Excellent Supplier" Certificate which is issued by Alibaba.com.
2011 Sanhui got registered trademark.
2012 Sanhui passed ISO9001 2008 International Quality Control System Certificate.
Sanhui Company not only can provide customers with standard metal products, but also provides special-shaped metal products according to customers' requirements. It is our duty to serve the world with high quality, great reliability, devoted responsibility, honorable credibility and excellent service to meet customers's requirements in all aspects as a leading dealer and manufacturer in this specialized field. We believe in a better future with innovative technology and attentive service.