SANHUI
86-371-66311492
professional titanium products manufacturer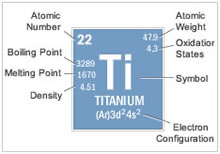 Titanium Material Consumption Area
Submitted by admin on 01/03/2018

Titanium material
consumption areas are as followings: the titanium application in petroleum, chemical industry, aerospace, ship and other fields will enter explosive growth, and titanium in the field of automobiles becomes a new growth point .
Titanium alloys
are mainly low-end exported every year, so it is necessary to reduce the low-end export and expand the high-end application of titanium alloys. The main application of titanium alloy is chemical industry, accounting for 55%.
In addition,
titanium alloys
and other new materials, new technics will be more widely used in daily life, such as automobile, biomedical, building, 3D printing and other fields.
Our Gr2 pure titanium foil have been sent to regular customer. We also could offer varied titanium products, like tube, bar and customized products.
Anything, please feel free to contact us!
------分隔线----------------------------
Next:

Sorry,this is the last one.